Arles, Les Rencontres de la photographieUne histoire française
Print and digital book
The story of the most important festival dedicated to photography.
From meetings between a handful of photographers in 1970 to a million visits in 2018, a whole saga of photography has been written in Arles. In the beginning, photographer Lucien Clergue, curator Jean-Maurice Rouquette and writer Michel Tournier, campaigning to have photography recognized as a full-fledged art form, chose the festival as a place to make their voices heard.
Along the way there was no shortage of struggles, debates and parties until dawn. From the world's most famous photographers (Ansel Adams, Manuel Álvarez Bravo, Henri Cartier-Bresson, Robert Doisneau, Don McCullin, Gisèle Freund, André Kertész, Josef Koudelka, Sergio Larrain, etc.) to those whose work would soon be hanging in museums (Sophie Calle, Thibaut Cuisset, Alain Fleischer, Gao Bo, Nan Goldin, Françoise Huguier, Annette Messager, Martin Parr, Sophie Ristelhueber, etc.), the Rencontres de la Photographie has accompanied many careers, opened up its program to other continents and exported its exhibitions and expertise as far away as China.
Historian Françoise Denoyelle consulted the archives and interviewed many witnesses to find the common thread running through 50 years of exhibitions, projections, symposiums, awards and workshops. She looked back at a story of women and men, the emergence of new generations, new perspectives, new practices and new relationships to the production of images in the 1980s and from 2000 to the present, as digital technology replaced analog film and smartphones became omnipresent.
Interviews with Jean-Maurice Rouquette, Christian Caujolle, Jane Evelyn Atwood, Clément Chéroux and Sam Stourdzé highlight this story, contributing their points of view on key moments and aspects of the festival.
A magnificent survey in 13 unpublished photographs, Bernard Plossu's walk through Arles tells the story of another city, that of its people, and another festival, that of strollers on the banks of the Rhône and festival-goers in search of refreshing coolness on the dusty road to Beauduc Beach..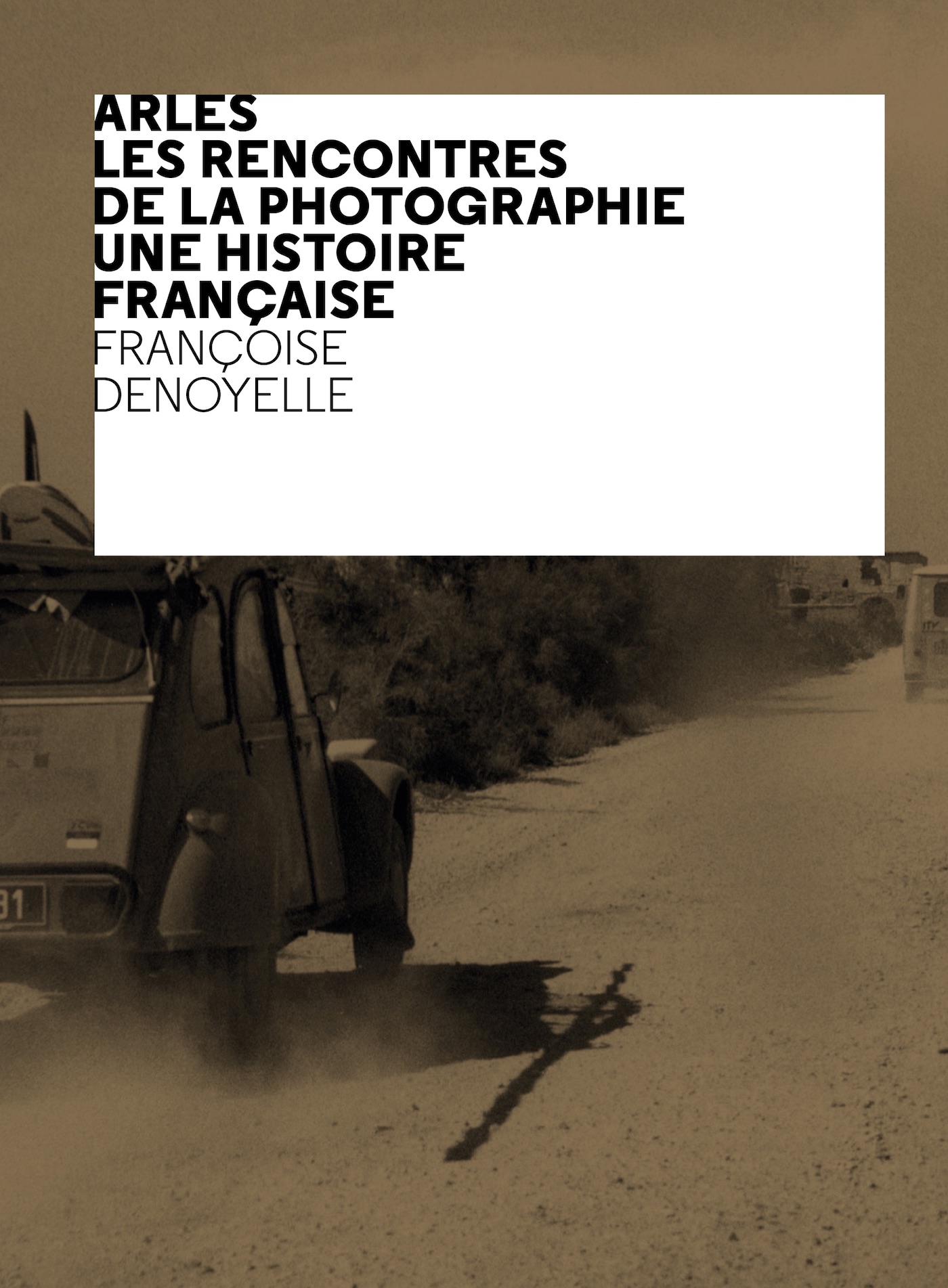 Author: Françoise Denoyelle
Copublisher: Les Rencontres de la Photographie
Publication date: 1er juillet 2019
Edition: french
320 pages
BISAC codes: PHO010000: PHOTOGRAPHY / History
CLIL codes: 3693: Histoire de la photographie
Print edition
ISBN: 978-2-8216-0128-4
Format: 15 x 21 cm (broché, couv. à rabats)
Public price: 11 euros
The print edition is distibuted by
les presses du réel
.
Digital edition
ISBN: 9782821601291
Format: ePub fixed layout
Prix public : 5,49 euros
The digital edition is distibuted by
ABM Distribution
.