Abstraction and Calligraphy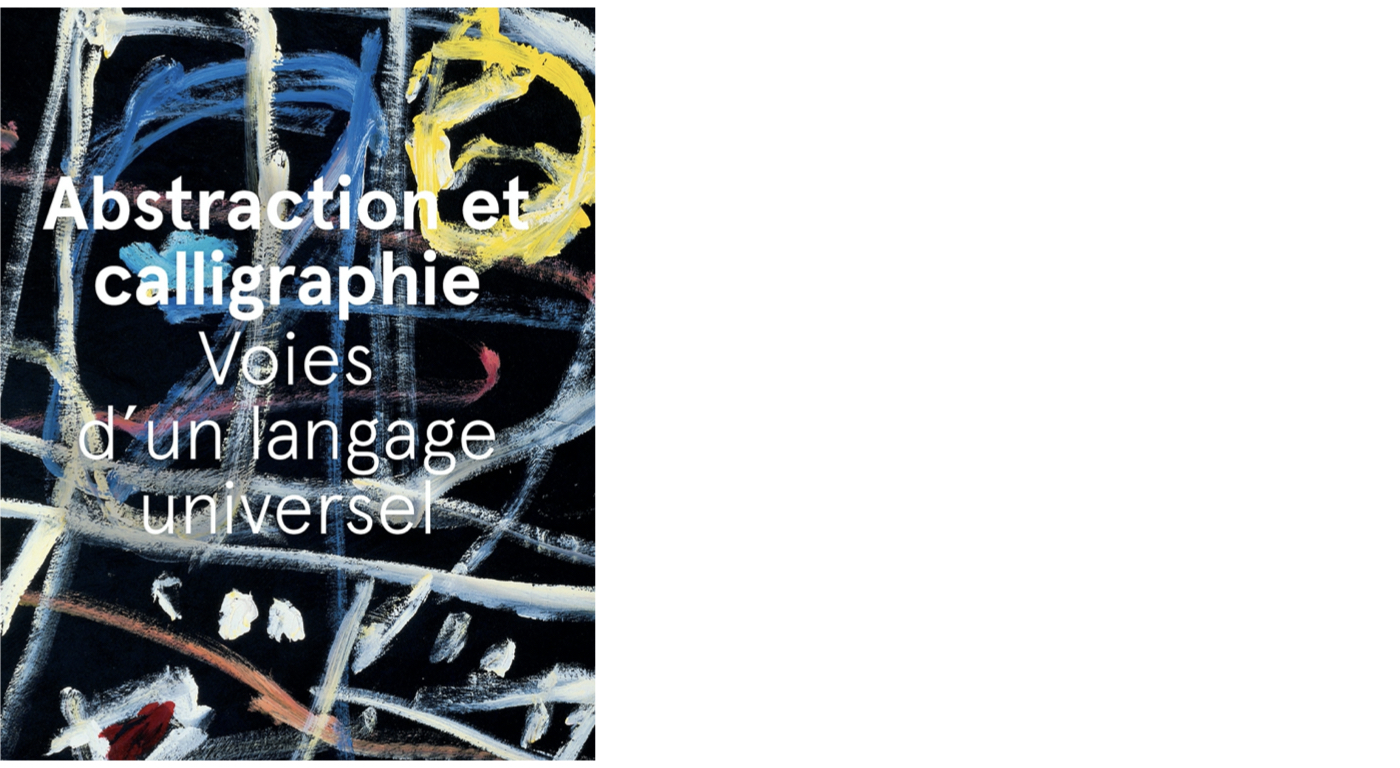 Abstract artists set out to form a universal language that could be understood by all. That idea was influenced by the calligraphy of Asia and North Africa. There was something about eastern script that fuelled the imagination of western artists. The Arab world was full of signs and symbols they could draw from. Both raw and precise, expressive and restrained, calligraphy unlocked a new way for them to express the inexpressible: emotion, empathy, ideas.
This exhibition catalogue examines how certain 20th century artists strove to establish a new visual language by merging text and image. Largely in response to a rapidly changing society, these artists looked towards eastern traditions and broke away from figurative conventions. Following the development of abstraction and how artists were inspired by early forms of writing, particularly calligraphy, the book is a rare opportunity to explore the work of modern masters such as Henri Matisse, Paul Klee, Joan Miró, Lee Ufan, Dia Azzawi, Lee Krasner and Jackson Pollock, alongside contemporary pieces and monumental calligraffiti by Mona Hatoum, eL Seed and Ghada Amer.
L'exposition
Abstraction et calligraphie - Voies d'un langage universel
s'est tenue du 17 février au 12 juin 2021 au Louvre Abu Dhabi.
The exhibition Abstraction and Calligraphy - Towards A Universal Language was organised from feb. 17th to june 12th 2021 by Louvre Abu Dhabi with Agence France-Muséums.
Author: Didier Ottinger
Co-publisher: AFM / Louvre Abu Dhabi
Trilingual edition: French, English, Arabic
Publication date: feb. 15th 2021
Format: ePub 3 with fixed lay-out
Themes:
BISAC: ART006000: ART / Collections, Catalogs, Exhibitions / General ; ART015000: ART / History / General
CLIL: 4055: Catalogues d'expositions ; 3681: Histoire de la peinture
Digital version
ISBN of the French edition: 9782821601543
ISBN of the English edition: 9782821601550
ISBN of the Arabic edition: 9782821601567
Public price: 9,99 €
This digital version is distributed by ABM Distribution.