Lisa
The best experience to explore digital medias
iOS & Android application
design & development
2015 - 2020
Lisa offers an ergonomic reading experience for any readings : fiction, comics, childrens books, art books, audiobooks, working resources…
Lisa supports enhanced, interactive and accessible ebooks .
Lisa adapts to all alphabets : feel free to read in Arabic or Mandarin.
Lisa adapts to every eyes : change the size and fonts, the light or the color of your books.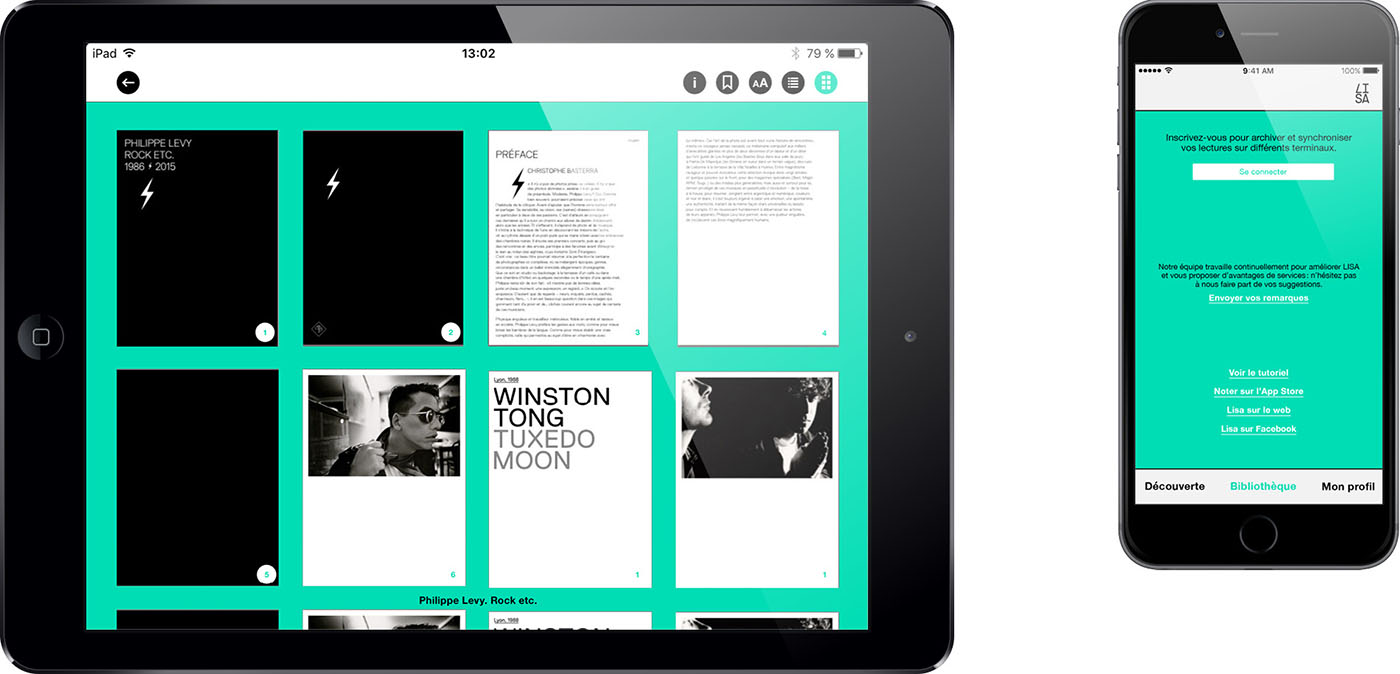 Lisa reads content in pdf, epub and audiobooks formats.
Lisa lit les publications au format ePub et Pdf.
Des fonctionnalités pour une lecture en mobilité
Importez facilement des ressources depuis vos espaces de stockage en ligne comme Dropbox, Google drive ou iCloud.
Connectez- vous pour bénéficier d'une synchronisation de vos lectures sur différents terminaux et réceptionner des livres via Lire avec Lisa.
Lisa est compatible avec la mesure de protection standard LCP.
Lisa est compatible avec le dispositif Prêt numérique en bibliothèque (PNB).
Lisa est une application en marque blanche de la solution Lisa Business.
and media overlays